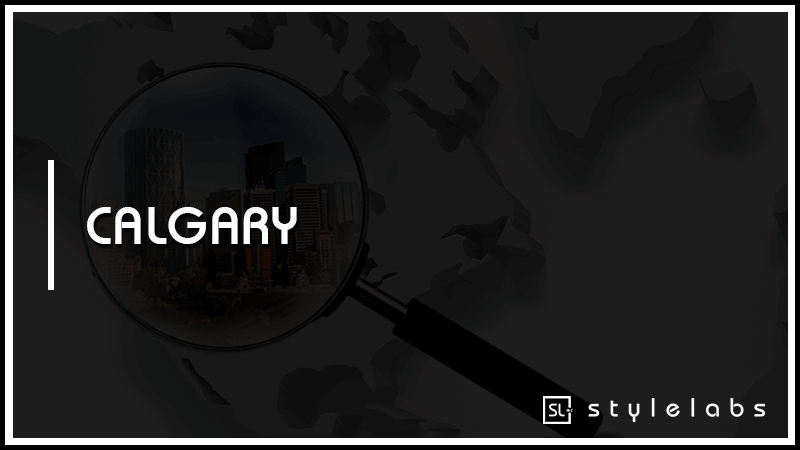 For the past decade, we've had the privilege of being entrusted by over 500 businesses to design their websites, revamp their digital strategy, stand out among industry competitors and boost their visibility. During that time, 90% of our clients have conquered the first page of Google for multiple keywords and have earned a combined $200 million PLUS dollars through organic marketing alone. Tell us what your business is all about, and we will tell you how to reach your target audience, solidify your brand and story, and create a show-stopping customer experience, all while boosting sales and conversion rates! Whether you're self-employed or looking to expand, we have the tools and expertise to outline an in-depth path to success for your business.
It's important to us that you understand that we don't work for you, we work with you, as your full-service marketing partner.
Looking to join our web design or digital marketing team? Our Calgary home base is constantly evolving, and we are open to bringing on team members with industry experience, expertise, and aptitude that complement our team as we continue to expand and grow.
WHAT WE BRING TO THE TABLE
Here's what it's like to have StyleLabs in your city!
First. We're going to bring you the best in class website design for every price point. We have four award-winning products that have delivered double and triple-digit ROI to small businesses for more than a decade.

Second. Our marketing in a box product will give you the ability to have the torque of an ultra-high-performing marketing department for a fraction of the cost. For the price of less than a single resource, you will have access to Senior Strategists, Developers, Designers, Writers, Researchers and Communication Specialists. Imagine brainstorming new ideas, working through challenges and having the platform to implement your plan. Now Vancouver, you do!

Third. We are here to serve. As a member of your community, we take our responsibilities very seriously. We bring with us our renowned internship and mentoring program, small business coaching and advisory and of course our new COVID-19 business survival initiative.

Finally. We're here to create employment. With growth and expansion comes the need for talent. And Vancouver, you've got a lot of it. We're already interviewing for our West Coast Stylelabs family.
WHAT OUR CLIENTS ARE SAYING
We strive to be your full-service marketing partners and ensure complete customer satisfaction. Take a look at what some of our clients have to say about working with the Stylelabs team.
WEB DESIGN POWERED WITH MARKETING AND DATA

StyleLabs is a Digital Marketing company that specializes in Website Design, SEO, and Digital Strategy. With a strong background in Market Research combined with our cutting-edge technology, we've been able to rank over 90% of our clients on the 1st page of Google for over 10 keywords. We pride ourselves on leveraging our technology to solve business problems big or small, for both startups and established businesses. With locations in Calgary, AB, and Vancouver, BC we are able to service clients throughout Canada and the United States.
WE GET YOU, BECAUSE WE ARE YOU!
You won't be hiring just a web designer to build a website nor hire a marketer to build your digital presence - You will have both and much more! What makes us different is that we are Entrepreneurs that specialize in marketing and technology.
There's a certain amount of maturity and experience you need in order to build a functioning ecosystem. You need someone who's been there, who's failed, rebounded, and succeeded. You need someone who understands where the blind spots are and how to mitigate them. Could StyleLabs be a good fit? Only one way to find out - contact us below, book a FREE Consultation, or call us at 1-855-681-1932.
By submitting this form, you opt-in and give expressed consent to receiving SMS / text messages, calls, and emails from us for the purposes of communication related to your inquiry or related to the products and or services we provide.