REAL ESTATE AGENTS - MARKETING AND WEBSITE DESIGN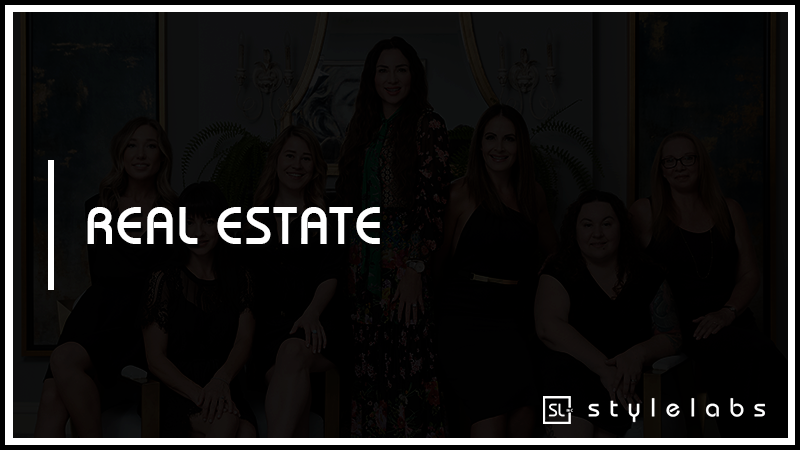 Since 2015, StyleLabs has had the opportuntiy to work with some of the most successful Real Estate professionals (Real Estate Agents and Mortgage Brokers). We have developed a comprenehsive Real Estate Marketing system that benefits both professinals as well as their clients. For example:
We offer semi-dedicated services that empower Realtors to offer Agency led sales programs for listings. This has been proven to help improve close rates and sell homes significantly faster than conventional methodologies.
Proprietory Digital Marketing and Search Engine Optimization specifically for Realtors.

Google Judicial Sales to find Mel Star Team
Google Inner City Realtor to find Tanya Eklund Group
We work with a limited amount of Realtors in each geographic region to develop full business ecosystems to maximize their probability of success and systematically grow their book of business and brand visibility.
WHAT OUR CLIENTS ARE SAYING
We strive to be your full-service marketing partners and ensure complete customer satisfaction. Take a look at what some of our clients have to say about working with the Stylelabs team.
WEB DESIGN POWERED WITH MARKETING AND DATA

StyleLabs is a Digital Marketing company that specializes in Website Design, SEO, and Digital Strategy. With a strong background in Market Research combined with our cutting-edge technology, we've been able to rank over 90% of our clients on the 1st page of Google for over 10 keywords. We pride ourselves on leveraging our technology to solve business problems big or small, for both startups and established businesses. With locations in Calgary, AB, and Vancouver, BC we are able to service clients throughout Canada and the United States.
WE GET YOU, BECAUSE WE ARE YOU!
You won't be hiring just a web designer to build a website nor hire a marketer to build your digital presence - You will have both and much more! What makes us different is that we are Entrepreneurs that specialize in marketing and technology.
There's a certain amount of maturity and experience you need in order to build a functioning ecosystem. You need someone who's been there, who's failed, rebounded, and succeeded. You need someone who understands where the blind spots are and how to mitigate them. Could StyleLabs be a good fit? Only one way to find out - contact us below, book a FREE Consultation, or call us at 1-855-681-1932.
By submitting this form, you opt-in and give expressed consent to receiving SMS / text messages, calls, and emails from us for the purposes of communication related to your inquiry or related to the products and or services we provide.